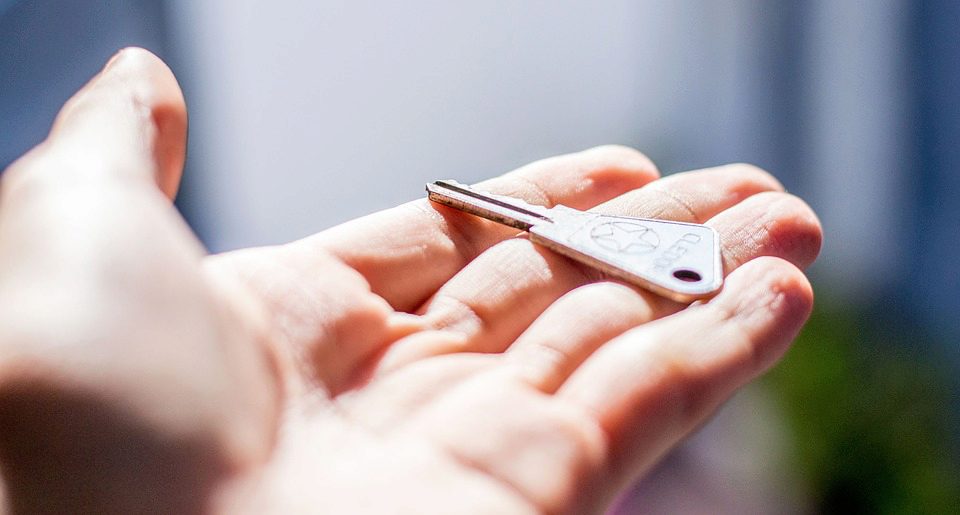 Getting Started in Sales
Everyone is completely inexperienced and green behind the ears when they start in sales. Don't feel discouraged if at first you aren't great at selling. It's a skill like any other and it takes time to learn what works for you and what doesn't. You can't play an instrument if you haven't practiced, but once you take the time to learn it becomes enjoyable and easy. Ray, Director of Sales at a packaging company, describes his first experience as if remembering a bad nightmare.
"When I had my first call I was so nervous because I felt totally inadequate in my product and skills. I had such anxiety that it took me two hours to get out of the car to ask the receptionist for the business card of the packaging buyer. Finally, after several calls like that I said screw it, either they like me or they don't or I fall flat on my face on my call and took an I don't care (even though I really did) attitude. This was an important milestone for me."
Now, with over 20 years of experience, Ray has become a veteran salesman. He knows exactly what you need to succeed. He has learned a lot in over 20 years and has an impressive track record, from entry level field salesman to closing deals with Fortune 500 companies that helped them save hundreds of thousands of dollars each month.
To gain some perspective on how an experienced salesman built a successful career in sales, I decided to ask Ray a few simple questions.
How did your career progress and what were the major stepping stones?
What did you do that helped you close your biggest deals?
What is the most important skill to have or start developing to close more deals?
He was kind enough to answer these questions and now I pass his seasoned advice on to you. Some of Ray's advice may not work for you, but if applied correctly to your sales process, it could help you become a more valuable member of your sales team.
According to Ray, the following traits make the best salespeople:
Understanding the client's need
Confidence in your product as well as yourself
Ability to easily develop genuine relationships
1. Understanding the Client's Need
When first dealing with a customer, you must find out what problem they have and how you can help them solve it. Most of the time, you are not the only person who can provide a solution for your client. Sales is a game of reaching the right people at the right time and giving them the best bang for their buck. Buyers have a ton of information at their fingertips, so it's crucial to reach them fast. Odds are, your potential client is weighing several different options with a variety of services and prices. It's your job to convince them why your product is the best fit.
Being an expert on your product is the most valuable information you can have for your client. By knowing the best answer for any question they have, you become a valuable consultant. The best salespeople are an integral part of their clients' success.
Understanding your clients' needs comes with a lot of listening and communication. Keep learning about your own product and about how people benefit from using it. Be a resource for your client and help them find the right solution for them.
Ray put it perfectly when he told me, "You're not selling a product; you're selling the need the product fulfills". People want their problem fixed, and they'll pay you to fix it.
2. Confidence in Your Product and Yourself
Confidence in yourself takes time and experience. Both success and failure makes you a better and more confident salesperson. If you don't love what you sell, try finding value in what you sell. Why would someone want to buy something you don't want to sell or don't see the value in?
Elon Musk told his employees in 2016 that it is never acceptable to discount a brand-new Tesla. He firmly believes the price of his electric cars is fair and discounting the car shows you think it's worth less than the original price. Musk has confidence in his product and knows what it's worth. He knows his cars inside and out and loves what he's created. It is, therefore, no surprise that Tesla is growing like crazy.
If you're struggling with anxiety and would like stress management tips, check out this blog post. It will help boost your confidence and make your job more enjoyable.
3. Ability to Develop Genuine Relationships
Trust is huge in business, especially in sales. Forbes even calls trust the most valuable commodity in business. One of the best ways to build trust is through a connection. It can be a common contact or a common interest, but relating in some way to your customer will allow you get a much higher success rate in closing deals. The more trust between the salesperson and the buyer, the more money people will be willing to spend on a service or product. Improve your communicating skills and gain trust through networking.
Networking can range from calls and emails to meeting face-to-face with clients. You're just getting the word out of how you can help and insuring the right people know that you're there. Networking can be tough and uncomfortable, but it's really not as bad as you think and it's very important for your success. Once you know what to say and how to say it, the rest comes easily. The Harvard Business Review wrote an article on how to learn to love networking. They provide many useful tips and ways to think differently about reaching out to people.
Even introverts can learn to become effective networkers without feeling like they're selling their souls. The best way to go about this is to find a meaning for reaching out to people. It could be different for everyone, but this could be anything from simply learning more about someone and what they do, to helping them fix a problem of theirs, or finding a common interest.
Developing and upholding relationships is what makes people jump from sales reps to sales managers and trainers.
Other Advice: Personality Matters
Buying and selling is a very emotional process. People rely on their gut instinct as much as hard data. Being genuine, outgoing, funny, and able to tell jokes and stories makes you likable and helps in developing relationships. Being highly knowledgeable and ambitious leaves a great impression with your client.
Having the right personality is half the battle when selling. If you can get your client to like you, they will find a way to do business with you. Try some of these tricks in your next meeting and see how they help sales people make the most of their meetings and crush their quotas.
Have the Right Tools for the Job
Make your job easier by using the best tools. Having the right skills is the first step. The next step is getting the software to help you be organized and keep track of your customers. Keep your customers close and make sure they feel valued. Reach out to new prospects and show them how you can help. Success in sales is the result of hard work and the right practices. In reality, selling is very simple, it's just not easy. It takes time and lots of effort. Keep at it and keep learning every day.