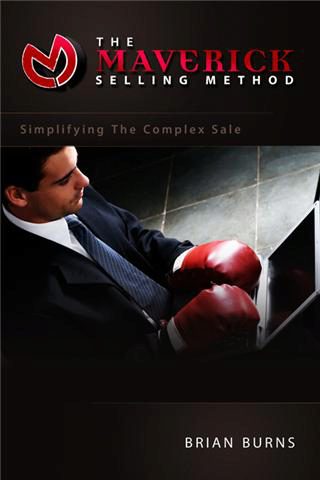 Steve Benson, Badger's CEO, sat down with Brian Burns, host of "The Brutal Truth About Sales & Selling" podcast to discuss his journey from outside sales rep to CEO.
What's your sales backround?
I started at IBM and went through a year long sales training program. They partnered new reps with grizzled veterans for a year, so you could see how the professionals operate. It was a great experience. I feel like every new sales rep should get that kind of guidance because it's a daunting career, especially at the beginning. I mostly sold b2b services with IBM.
My next job was with Autonomy, a data management solution company. Then I worked at Google for 4 years selling Enterprise software. I was Google's top sales rep in revenue, I even sold the Enterprise version of Google Maps. My experience in sales, particularly at Google, gave me the idea for Badger Maps. I realized that the toughest obstacles for sales reps were geographical and organizational, so I developed a solution for both.
What was it like going from sales rep to CEO?
The sales team is undervalued. People don't realize how important sales reps are for a new company. If you have sales firepower, you can get the product in front of more customers and get valuable feedback. It's common for startups to invest resources in building the wrong thing, which happens when you aren't in front of customer. Your sales team is a direct link to your most valuable resource, your customer. That's the most important lesson I learned transitioning from a rep to a CEO.
How did hiring salespeople change your view as a salesperson?
It taught me to trust who I hire. I don't jump in on deals unless they need me. I had a great manager at autonomy who taught me how do do this. He could jump in on any deal, hit the ground running, and get you past the hurdles you were facing. Then he would hand it back off so you could learn on your own. I try to channel that with my reps. It's not about doing the job for them, you show them how to unstick the deal without taking it over.
What do you look for when you hire salespeople?
Sales is one of most complex jobs. You need a varied skillset; communication, organization, presentation, the works. Not to mention, you need to be great with customer interactions and have a geographic mind. Your whole career can be made or broken by geographical ability. You need to be able to build great relationships and be a great listener.
That's why it's harder to interview salesperson than anyone else. They're great speakers, which sometimes disguises actual ability. Being good in a past environment doesn't mean you'll be good in a new one. On the other hand, the best reps don't always have best track record. There are biases in hiring that cloud judgement. The most important things to know about a potential sales hire are:
Do they understand how companies buy?
Are they coachable?
Are they aggressive?
If someone has an understanding of how sales work, a willingness to learn more, and the drive to not give up - they'll definitely be successful.
What are major red flags for unsuccessful reps?
It's hard. You need to trust your reps and your team as a whole. Sales are volatile. The fewer deals you need make for your quota, the worse your numbers look. It's important to understand each of your reps on a personal level. Are they giving a consistent level of effort? You need to judge your team on the reality of their effort, not the sales cycle.
Any advice for b2b sales reps?
B2B sales will always be in demand. It's a great career with lots of entry-level jobs. Sales run companies, sales reps will always be in demand. Field sales is going to be one of best careers for next 20-30 years. It isn't automatable or outsourceable. Dentists don't know about new teeth cleaners, they need sales reps to stay informed on updates in the market.
What's the value in a quality sales team?
Opportunity. Great salespeople create opportunity for your company, if you give them the tools to succeed it's always worth it. It's the same core value of Badger. Badger gives you more time to meet customers and sell product. We lower the opportunity cost of doing business, just like a great sales team. The biggest mistake is to choke your sales team and their resources.
That's rare to hear from CEO, and I think it comes from the fact that you've been in their shoes.
It's tough to be a coach if you've never been a player. Selling to salespeople gives us a unique perspective into sales organizations. We gain insight into the day-to-day reality of the sales rep, which management isn't always connected to. You can't manage from a sales sheet, it's an art and a science.
Who is your ideal customer/candidate:
The field salespeople. If you do 3 meetings a day, we help you get the 4th. The busier you are, the more we help you.
You can start a free trial of Badger today to see how it will help your sales team will help your sales team