Badger Maps' lead generation tool helps find potential customers on the Map.
1. Log into your Badger Maps account using your favorite browser.
2. Click on the Places option.
3. In the search bar, type in the name of the category of lead you want to generate. Hit the search Icon.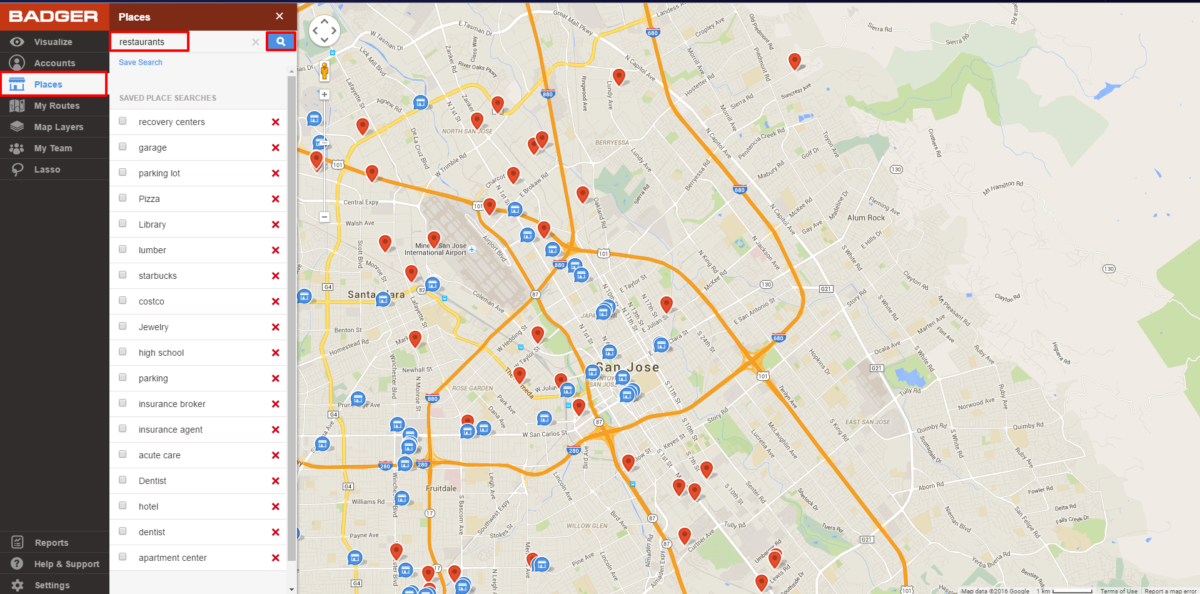 4. The map is populated with the category.
5. You can save the lead generated by clicking on "Save search".